Model Lineup
MPG: 32 Hwy | 21 City

Horsepower: 200 – 205

MPG: 42 Hwy | 28 City

Horsepower: 168

MPG: 53 Hwy | 52 City

Horsepower: 95

MPG: 43 Hwy | 48 City

Horsepower: 73

MPG: 32 Hwy | 22 City

Horsepower: 301

MPG: 44 Hwy | 43 City

Horsepower: 176

MPG: 41 Hwy | 22 City

Horsepower: 203 – 301

MPG: 53 Hwy | 44 City

Horsepower: 176

MPG: 40 Hwy | 30 City

Horsepower: 106

MPG: 21 Hwy | 17 City

Horsepower: 270

MPG: 31 Hwy | 27 City

Horsepower: 144

MPG: 27 Hwy | 19 City

Horsepower: 185 – 295

MPG: 28 Hwy | 29 City

Horsepower: 231

MPG: 18 Hwy | 13 City

Horsepower: 381

MPG: 38 Hwy | 34 City

Horsepower: 176

MPG: 17 Hwy | 13 City

Horsepower: 381

MPG: 24 Hwy | 0 City

Horsepower: 159 – 278

MPG: 19 Hwy | 13 City

Horsepower: 310 – 381

MPG: 27 Hwy | 18 City

Horsepower: 296
coupe

hatchback

sedan

SUV

truck

van
Service Hours
Monday

7:00AM - 6:00PM

Tuesday

7:00AM - 6:00PM

Wednesday

7:00AM - 7:00PM

Thursday

7:00AM - 6:00PM

Friday

7:00AM - 6:00PM

Saturday

7:30AM - 4:00PM

Sunday

Closed
Contact
Service

:

(800) 917-6048

Parts

:

(800) 917-6048
Welcome to Handy Toyota
Let
Handy Toyota

Put You Behind the Wheel in St. Albans, Today

Is it time for a new car? You'll find whatever kind of vehicle you need for all your travels right here at our St. Albans, VT Toyota dealership near Plattsburgh, Burlington, Colchester, South Burlington and Essex Junction, so come on over today and explore our vast lineups of new and used cars, trucks and SUVs.


There are plenty of reasons to choose Handy Toyota as you search for the best deal on the kind of vehicle you'll use for all your Vermont travels for several years. We're an award-winning new and used car dealership that's been a proud member of the St. Albans community for years. Come on over today and get started on whatever you're looking for.

While our dedication to customer service and our community-oriented business practices make us a great spot to visit from all over the great state of Vermont, it's really the new Toyota models we feature that has people from all over northwestern Vermont heading over. There's something for everyone in this new Toyota lineup, with efficient options like the Camry, Corolla and Prius serving commuters well with excellent fuel economy. If your family has grown and your require more space, choose from the new Toyota RAV4, Highlander, 4Runner, Corolla or Tacoma models we have available, and consider opting for AWD when it's an option, since winters around St. Albans can be tough for traveling on the icy roads. Then we have the new Toyota Tacoma and Tundra, two highly rated trucks that you can configure to match your specific needs for towing, hauling and anything else that requires excellent performance and 4x4 capabilities.

Of course a brand new Toyota might not be the right fit, or more likely may be out of your reach in terms of budget. Don't worry about that when shopping here, just a short 30-minute drive up from Burlington. Our selection of used vehicles, including many from the Toyota brand, provides you with a wide variety of different body styles, model year editions and other factors you'll want to consider. With many recent model year editions, which often come back at the end of lease agreements, you can invest in a higher quality used car with fewer miles on it, or if you're shopping on a tighter budget, you'll find a few older vehicles with more wear and tear, but still plenty left to give.

Knowing what you want and need out of your next car is going to drive your decision, but your budget also plays a hugely important role in this process. That's why we make sure to go over all your new Toyota or used car leasing or financing options in a way that's easy to understand and follow. We want to make sure you can comfortably fit the right kind of vehicle you need into your budget, and we'll make sure you're well aware of the specials and deals we're offering throughout your search. Give us a call at (800) 266-0683 to get the application process started, today
Beyond Car Sales, Our St. Albans Toyota Dealer Near Burlington Provides Top-Notch Parts and Service
Unless you've just recently arrived here in Vermont, you know that driving around on the back roads, which make up a majority of the routes to get to anywhere up here, can put additional strain and wear and tear on your vehicle. That's simply the price some of us pay to live out here in the gorgeous Green Mountains, and it's well worth it, if you ask us. It's also no problem for you as our service center is readily available to make sure your car remains in its best shape, so you can drive around safe and smooth. From changing out tires, to repairing your brakes and suspension, and everything in between, you'll want to trust the Toyota experts here who know the ins and outs of any model from our favorite brand.
Of course we take care of cars from most manufacturers, but with the availability of the best Genuine Toyota Parts, you'll find a reliable spot to get your RAV4, Camry or Tacoma back to whole again when you need replacement components. As with our new and used car sales, our service and parts departments offer great specials to help you save with each visit, and by putting your car in the hands of trusted auto technicians, you know you'll be back out on the road in no time.
Discover what Handy Toyota at 701 Highgate Road, St. Albans, VT 05478 is all about, and make your way up to our community-minded dealership today if you're starting your search for the perfect new car in Chittenden County.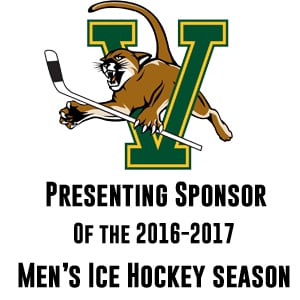 Handy Cars is the presenting sponsor of UVM Men's Hockey for this year's season.