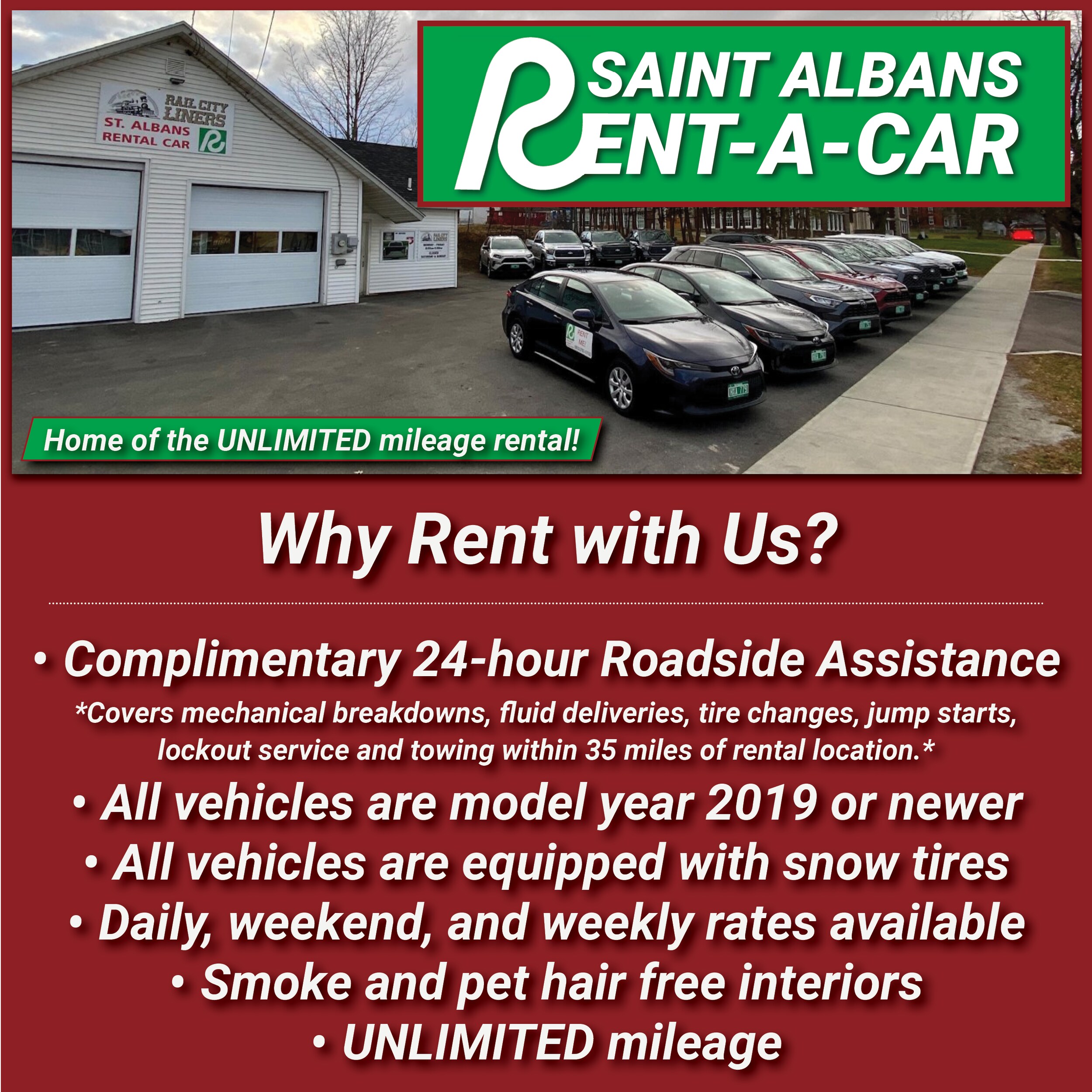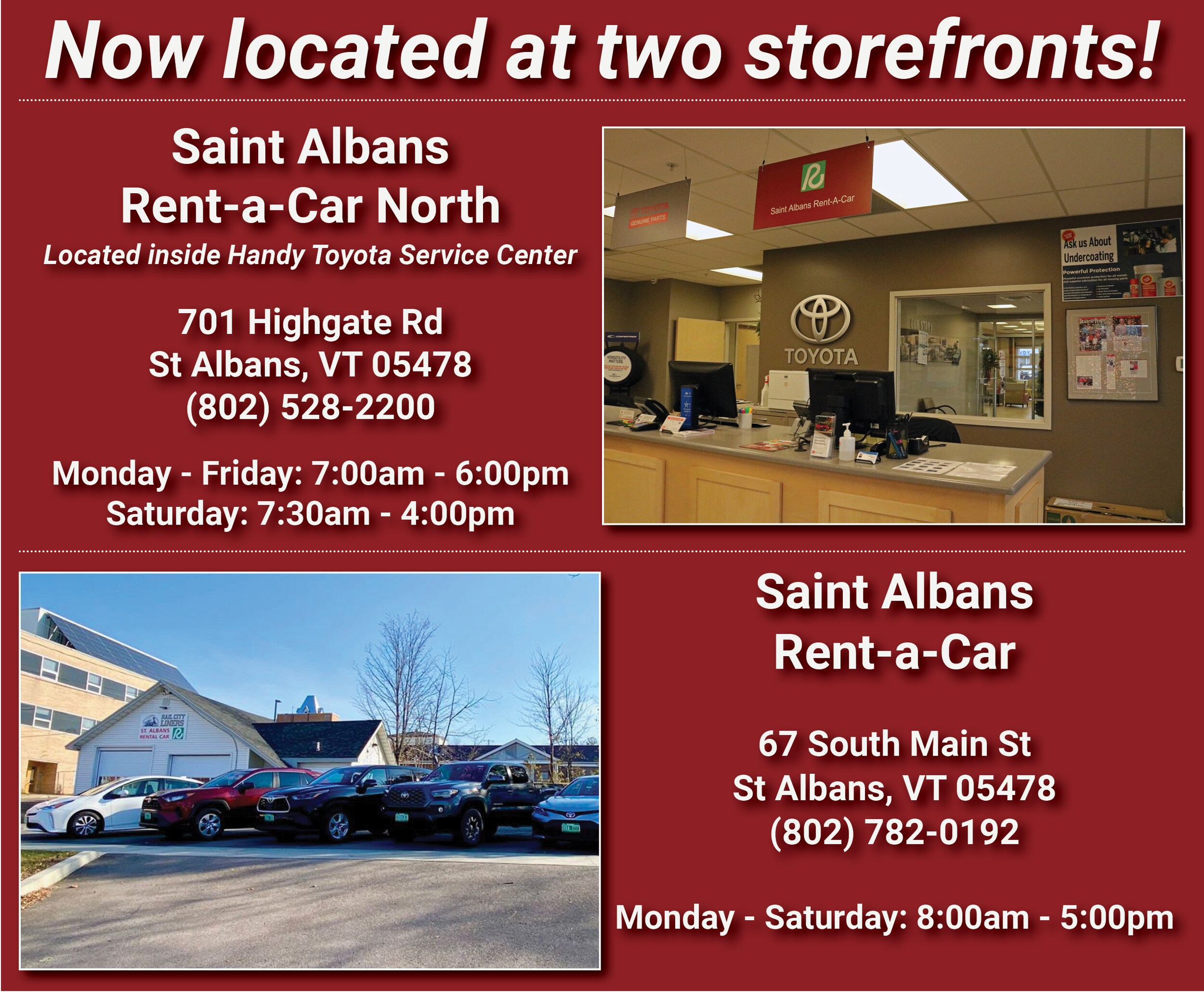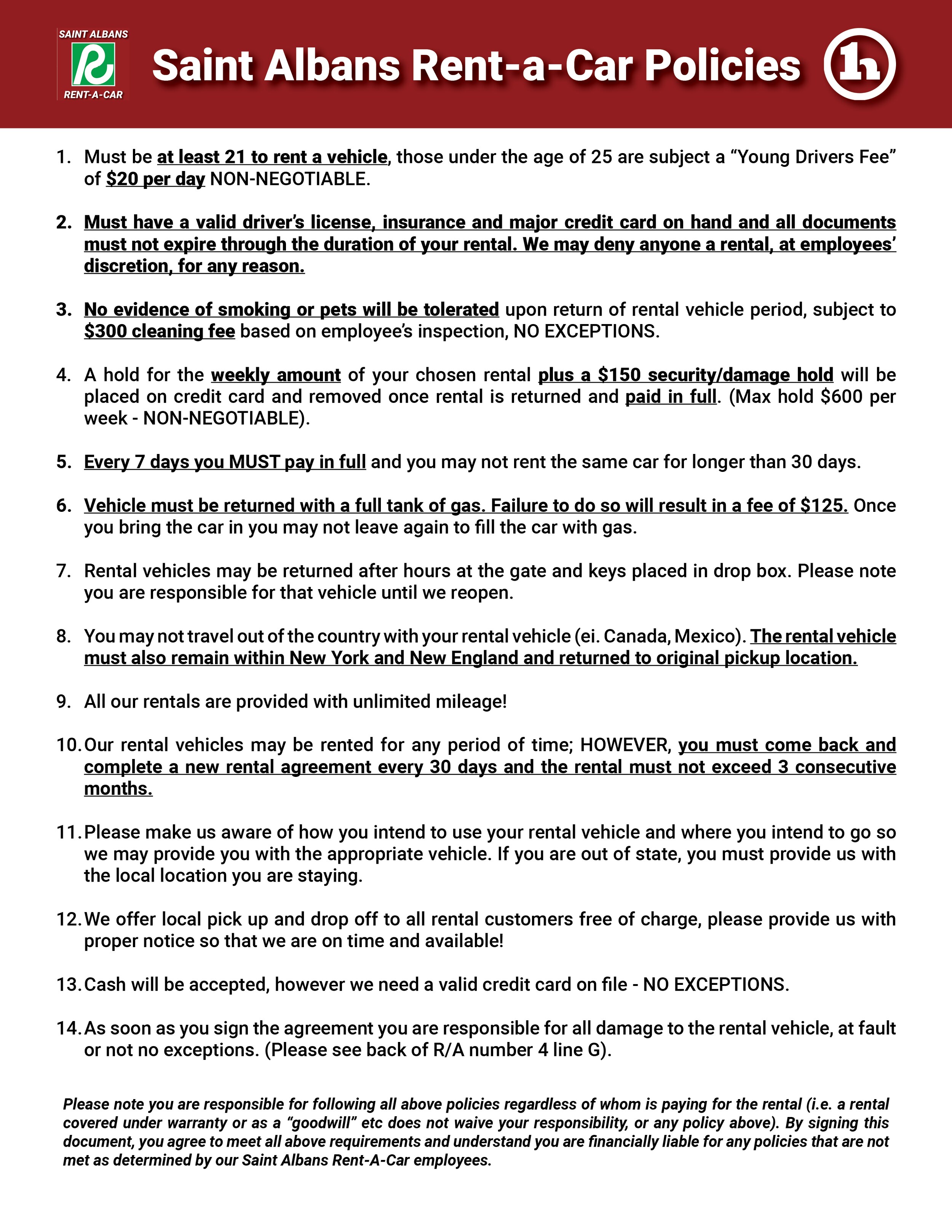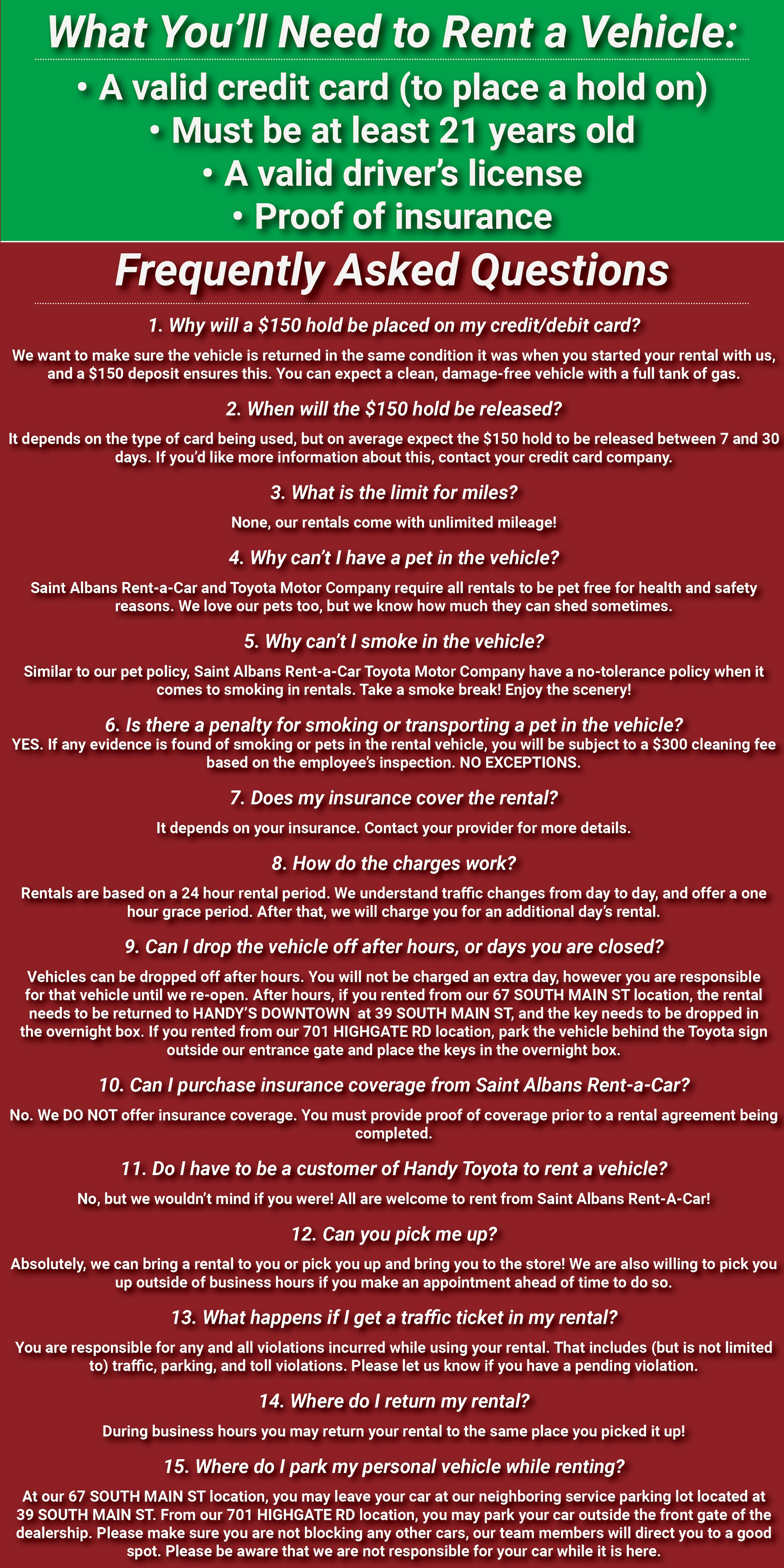 St. Albans Rent-A-Car: Home of the Unlimited Mileage Rental!
Why Rent with Us?
Complimentary 24-hour Roadside Assistance: Covers mechanical breakdowns, fluid deliveries, tire changes, jump starts, lockout service and towing within 35 miles of rental location.
All vehicles are model year 2019 or newer.
All vehicles are equipped with snow tires / winter tires. 
Daily, weekend, and weekly rates available
Smoke & pet hair free interiors
Unlimited mileage
Now Located At Two Storefronts!
Saint Albans Rent-a-Car North
        Located Inside Handy Toyota Service Center
        701 Highgate Rd
        St Albans, VT 05478
        (802) 528-2200
        Monday-Friday 7:00am-6:00pm
        Saturday 7:30-4:00pm
        2. Saint Albans Rent-a-Car
        67 South Main St
        St Albans, VT 05478
        (802) 782-0192
        Monday-Saturday: 8:00am-5:00pm
Rent-A-Car & Rates
Tacoma SR5
Daily Rate: $60
Weekend Rate: $145
Weekly Rate: $385
RAV4 LE
Daily Rate: $50
Weekend Rate: $120
Weekly Rate: $320
Corolla LE/SE
Daily Rate: $40
Weekend Rate: $90
Weekly Rate: $200
Tacoma Off-Road
Daily Rate: $75
Weekend Rate: $180
Weekly Rate: $420
RAV4 XLE
Daily Rate: $60
Weekend Rate: $140
Weekly Rate: $385
Camry FWD
Daily Rate: $45
Weekend Rate: $100
Weekly Rate: $240
Tundra SR5
Daily Rate: $70
Weekend Rate: $190
Weekly Rate: $425
Highlander Hybrid
Daily Rate: $68
Weekend Rate: $170
Weekly Rate: $420
Camry AWD
Daily Rate: $52
Weekend Rate: $110
Weekly Rate: $300
Tundra Off-Road
Daily Rate: $85
Weekend Rate: $225
Weekly Rate:$500
Highlander LE/XLE
Daily Rate: $55
Weekend Rate: $140
Weekly Rate: $385
Prius LE AWD
Daily Rate: $45
Weekend Rate: $95
Weekly Rate: $220